IANOS 19" Chassis
Fåes i 3 forskellige udgaver:
IANOS Lite - Simpelt chassis
IANOS HD - Kompakt chassis med udtræk for nem tilgang
IANOS Zero space - Monteres på siden af 19" profilen
På alle modellerne kan modulerne monteres bagfra samt forfra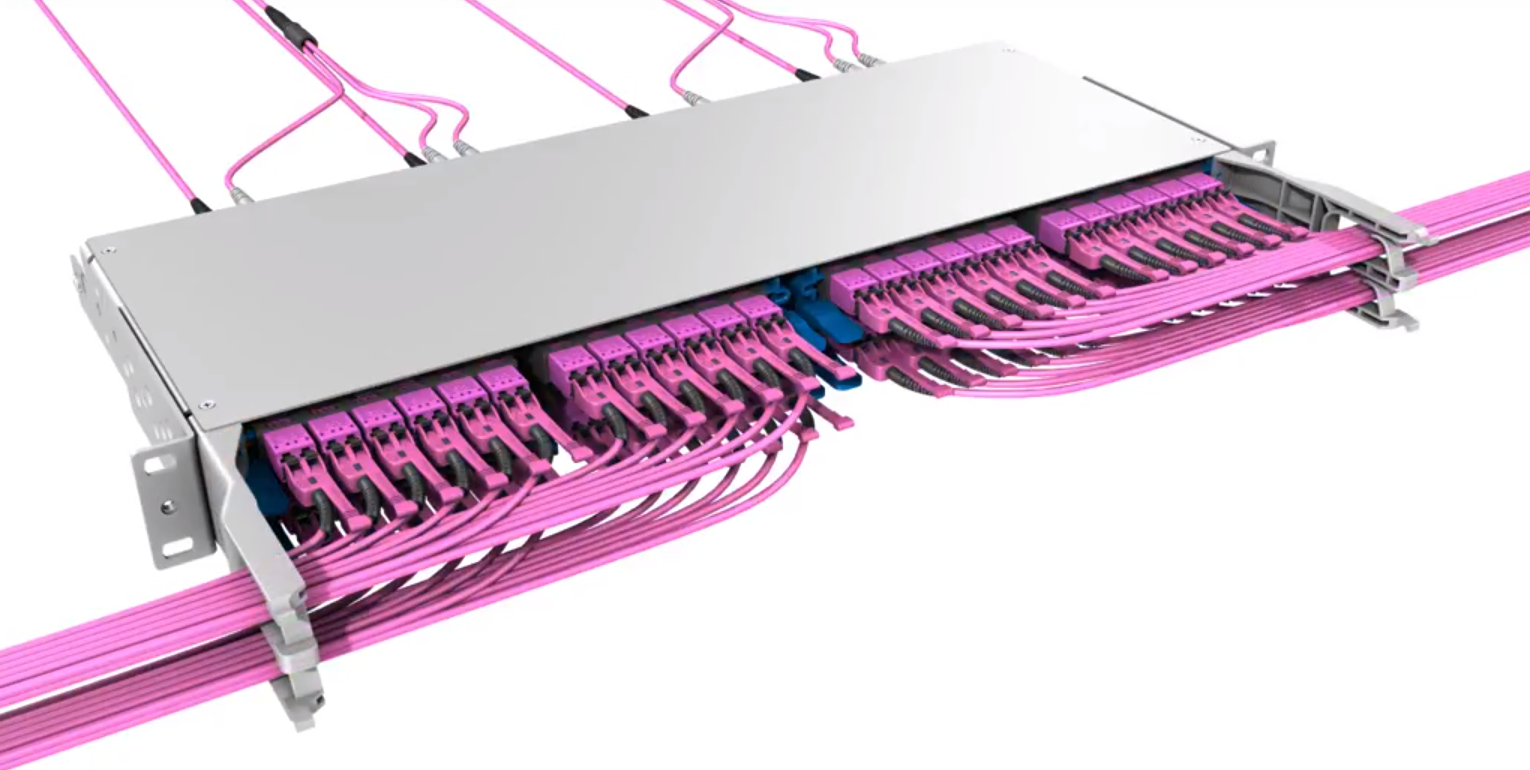 Key features IANOS 19" lite chassis
Quick and easy access to patch cords
The IANOS lite chassis is designed to provide easy handling and a fast and
complete access to the connectors. The unique design also allows installers
easy access from the back and the front of the IANOS lite chassis when
installing fibers. Cable guides allow an easy and safe handling and routing
of the patch cords on both sides.
No disruping of live patch cords
The fixed tray design provides highly secure connections with no disruption to
pre-installed patch cords and modules. The simple design of the chassis and
extra space between the modules allows the addition or removal of patch
cords even when other connections are live. This in turn reduces the risk of
downtime and additional damage to the patch cords.
Fast MAC's
Because the modules do not need to be pulled out during patching, a fast
and straightforward patching is possible. The integrated cable management
system enables easy, quick and scalable cabling throughout the lifecycle of
the product
Key features IANOS HD chassis
Clearer and faster identification
The IANOS chassis is fully loaded with numerous identification areas for clearer
and faster traceability. Doors can be labelled for identification or to show redundant
feeds. Patching rows, module positions and of course port positions are all
clearly marked on the product itself. There is even a slide out label in the center
of the chassis for additional information.
Quick and easy access to patch cords
Because the IANOS chassis is constructed with three sliding trays on the left
and right hand side of the chassis, access to connectors is fast and easy.
Each tray can be slid out independently so that there is minimum disruption to
pre-installed cords.
Split design for improved cable separation
Standardisation bodies such as TIA and IEC, recommend that redundant cable
paths are created in the data center. The IANOS system facilitates this by
completely separating cables entering or exiting the chassis. The benefit of this
is zero disruption to redundant paths and much clearer identification of live/
redundant traffic.